Objects of a New History
3D gedruckte Porzellanobjekte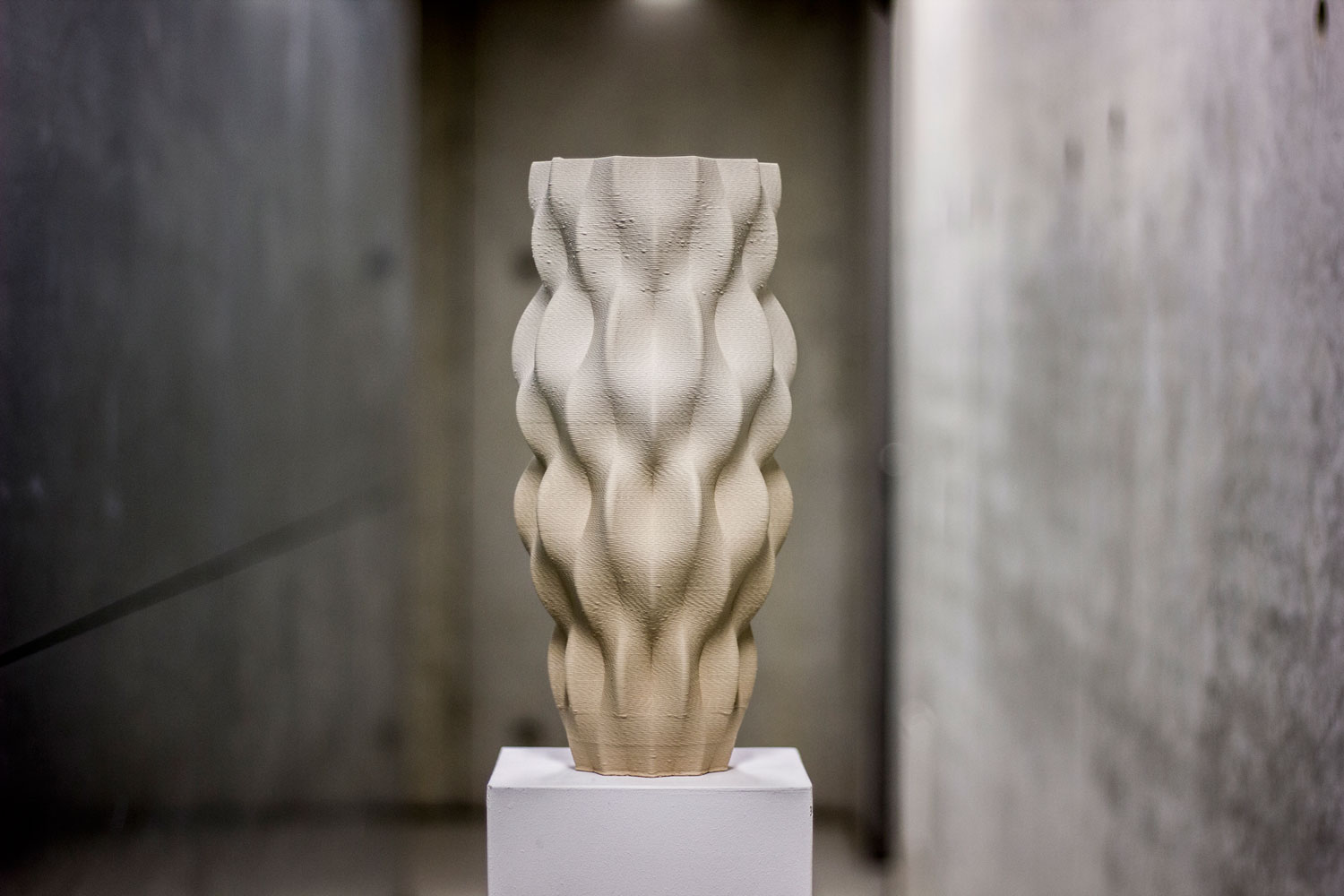 Im Rahmen zahlreicher Vorstudien der Forschungsarbeit zur digitalen Handwerklichkeit an der Bauhaus-Universität Weimar, entstanden eine Vielzahl an additiv fabrizierten Porzellanobjekten mittels keramischem 3D-Druck.  

Ziel war es, die Potenziale der additiven Fabrikation in Kombination mit einem keramischen Materialsystem auszuloten und kritisch zu bewerten. Dabei stand zunächst nicht nur die grundlegende Auseinandersetzung mit dem Setup im Fokus, sondern zugleich die experimentelle Annäherung an unterschiedliche keramische Materialien, inklusive Naturstoffen wie Ton, um dabei neue ästhetische Entsprechungen bekannter Objekte zu auszuloten.
/
In the context of numerous preliminary studies of the research work on digital craftsmanship at the Bauhaus University Weimar, a large number of additively fabricated porcelain objects were created using ceramic 3D printing.  
The goal was to explore and critically evaluate the potential of additive fabrication in combination with a ceramic material system. The initial focus was not only on a fundamental examination of the setup, but also on an experimental approach to different ceramic materials, including natural materials such as clay, in order to explore new aesthetic equivalents of familiar objects.