Digital Atlas
Digitale Datenbank der zeitgenössischen Designtheorie/-geschichte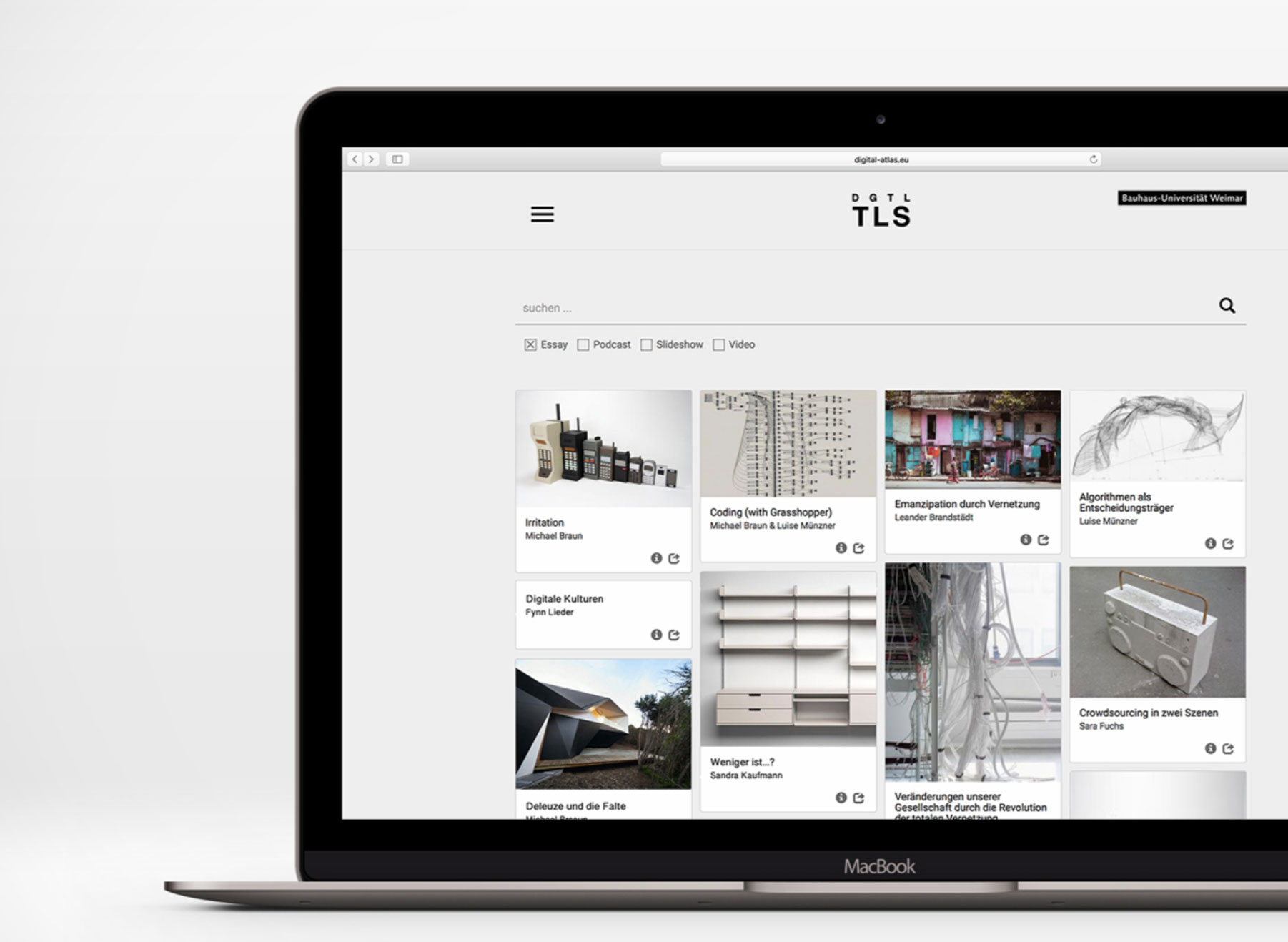 Der Digital Atlas ist eine digitale Datenbank der zeitgenössischen Designtheorie/-geschichte. Für die Lehrtätigkeit auf dem Gebiet der Designtheorie/-geschichte der Fakultät Kunst und Gestaltung der Bauhaus-Universität Weimar wurde sie für wichtige Primär- und Sekundärquellen (Bild-, Video- und Textmaterialien) 2017 aufgebaut.
Diese Datenbank ermöglicht eine kollektive Erfassung und Bearbeitung zentraler Quellen und Beiträge, deren nachhaltige Dokumentation und die Schaffung erweiterter Zugriffs- und Vernetzungsmöglichkeiten, sowie die Publikation wichtiger Inhalte und Ergebnisse auf ausgewählten Plattformen.
Insgesamt wurden neben den Hauptseiten 4 Beitragsarten gestaltet und programmiert: Essay-, Präsentations-, Podcast- und Videobeitrag. Die Suche von Beiträgen in der Datenbank erfolgt über Keywords. Alle Beiträge sind durch beschreibende Keywords miteinander verbunden und bilden ein digitales Netzwerk an Wissen.
/
The Digital Atlas is a digital database of contemporary design theory/history. It was built in 2017 for important primary and secondary sources (image, video and text materials) for the teaching activities in the field of design theory/history of the Faculty of Art and Design at Bauhaus-Universität Weimar.
This database enables a collective collection and processing of central sources and contributions, their sustainable documentation and the creation of extended access and networking possibilities, as well as the publication of important content and results on selected platforms.
In total, 4 contribution types were designed and programmed in addition to the main pages: Essay, Presentation, Podcast and Video contribution. The search of contributions in the database is done by keywords. All contributions are connected by descriptive keywords and form a digital network of knowledge.